Owning a home generator is the perfect way to ensure you maintain power during outages. Since generators are often left to sit idly until they're needed, it's important that you take the steps necessary to ensure it works when you need it most. The last thing you want is to experience a power outage and have your
generator
not fire up. Plus, spending a little bit of time properly maintaining your generator will make it last longer and cost you less money on preventable repairs. Consider these four handy tips on what you can do to keep your generator functioning as it should and help maximize its useful life:
1. Read the Owner's Manual
"The manual provides model-specific information for operation."
Even if you've had your standby generator professionally installed and had the service team explain how the device works, it's important that you spend some time reading through the owner's manual. This handy booklet provides the model-specific information you can use to ensure proper operation and the best performance of your generator.
2. Perform Self-Tests
Periodically starting up your generator and performing a brief self-test will give you a good sense of how well it's functioning. The test run doesn't last long, but make sure you verify the unit is working and running smoothly, and that no warnings or alarms show up. You should do this at a minimum once a month.
3. Schedule Annual Oil Change and Tune Up
Much like the engine of your car needs oil to function properly, your standby generator also needs regular oil checks. Replace the old oil with the model-specific amount needed as noted in the owner's manual. It's also a good idea to change the dirty filter with and put in a new one. In addition to checking the oil regularly, you should check it if you use your generator for an extended time. Be sure to let the generator cool down before inspecting the oil levels.
4. Check the Fuel Regularly
Generators typically run on natural gas or
propane
gas. If your generator uses propane gas, you always want to make sure your propane tank is at full capacity in case of an emergency. Remember that in bad weather it is difficult for propane companies to make a delivery. Plan ahead and check your fuel gauge to ensure you won't be left in the dark when a power outage occurs.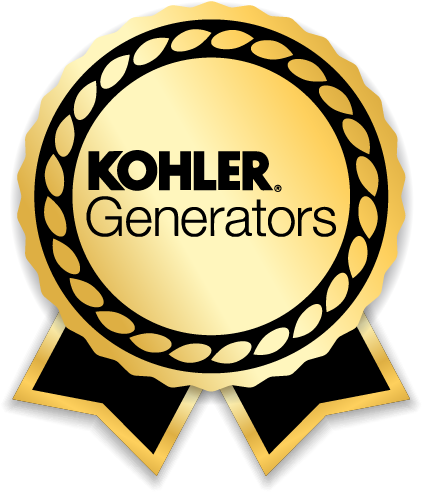 Recognized as a Gold Sales & Service dealership by Kohler, SMO Energy delivers outstanding customer service with highly trained service technicians and is certified to install and service Kohler standby generators in Annapolis, Prince George's County, and Southern Maryland.
We provide complete services including installation, gas piping, and fuel delivery. Kohler standby generators provide the ultimate in durability, reliability, and performance. Each Kohler generator offers an unmatched five years/2000-hour warranty to protect you with years of dependable service.