It's important to hire an expert when it comes to HVAC repair and installation. You don't want to leave the care of your heating oil or air conditioner system with just anyone, but how can you tell if someone has the right level of expertise? You can look for a NATE certification.
A technician with a NATE certification is a professional, and is qualified to handle all of your heat, ventilation and air conditioning needs with integrity and efficiency. NATE-certified technicians wear their certification patch with pride because they had to go through an extensive process to prove their excellence.
NATE stands for North American Technician Excellence. It's the nation's largest nonprofit certification organization for heating, ventilation, air conditioning and refrigeration technicians. As the leading authority on HVAC service education, NATE maintains quality training and testing programs and is continually raising its expectations.
The certification program ensures that a technician has the highest level of understanding, technical expertise and professionalism in HVAC installation, service and maintenance. A consumer who hires a technician with this certification will be getting the absolute best service.
How Does a Technician Gain a NATE Certification?
It's not a simple process, because it involves a great depth of knowledge and training. The certification process tests technicians on their working knowledge of heating, ventilation and air conditioning systems over the course of a rigorous multiple choice test. The test is knowledge-based to validate a technician's understanding of important topics and services.
In order to be NATE-certified, a technician has to pass the NATE written exam with the required grade and possess the right training and skills to handle a wide range of HVAC installations, repairs and maintenance tasks. Only when they've completed all of this can technicians call themselves NATE-certified.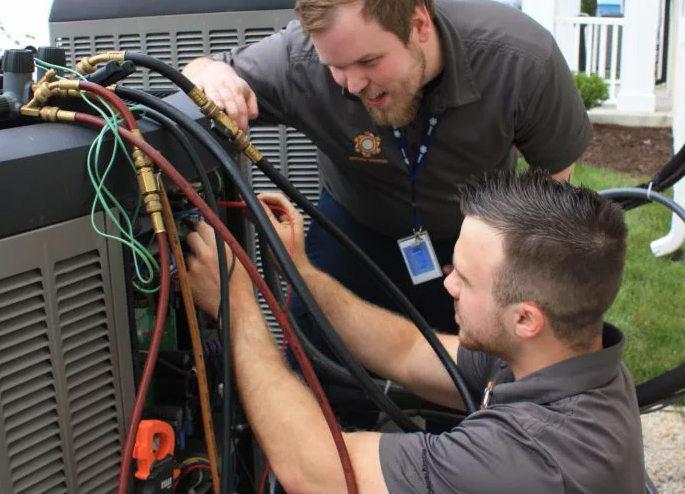 Ron Rajecki noted in NATE Magazine that if you're sick, you wouldn't want to see a doctor who hasn't been keeping up to date and studying medicine since graduation. Whether its new codes, technologies, standards or requirements, NATE technicians keep up with these changes through a challenging and comprehensive recertification program. Recertification is required to maintain standing as a NATE technician.
A NATE technician will thoroughly assess your home equipment and properly install and maintain the HVAC systems. NATE technicians understand how to ensure all equipment performs at maximum efficiency, so you will get the most out of it. When you hire a NATE expert, you can be confident that you will have fewer issues and callbacks, with little to no reoccurring issues. NATE technicians do the job right the first time, so it doesn't need to be done again.
Our technicians are NATE-certified, so you can rest assured you'll receive the highest level of service and expertise. When working with SMO Energy, a NATE-certified technician will provide you with instructions about your unit and thoroughly explain the service that was performed. For more information on HVAC installation and repairs, contact SMO Energy. Whether it's home heating oil or a new air conditioner system, SMO Energy can help you save money on your energy bills while maximizing the comfort of your home.