No matter where you live across the country, there is one universal truth we all face time and time again — summer weather can be unbearably hot. What this means is that you will want a fully functional air conditioner that will be able to keep you and your family cool over throughout the summer months.
This also means minimizing any potential issues with your air conditioner that could lead to it breaking down. You don't want to be stuck waiting for a repair or replacement on a 90 degree day, uncomfortable and wishing the air conditioner was still working.
Here are a few tips to help you make sure your AC is in prime condition ahead of the summer: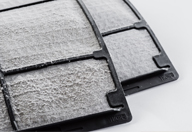 Check the filter each month
For your air conditioner to work as efficiently as possible, the filter needs to be free from any kind of dust or debris that may be clogging it up and forcing it to work harder. You need to check the filter at least once a month to see if it needs to be replaced, and switch it out if it does. At a minimum, you should replace your filters every 3 months.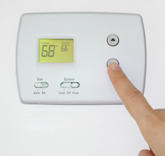 Don't unnecessarily lower the thermostat
When many people turn on the air conditioner for the first time, they turn it down to a very low temperature, thinking this will get the home cool faster. This is not the case, however, and will just put unnecessary stress and strain on the AC unit. Set your thermostat for 72 or 74 degrees to keep your home comfortable without forcing your air conditioner to work too hard. You can also use standing fans to help circulate the cool air throughout other rooms in your home.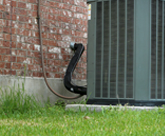 Keep the area around the unit clear
If there are shrubs or any kinds of greenery around the air conditioner, be sure to clear them away. When mowing your lawn, be sure to keep any grass trimmings from blowing onto your equipment. After finishing any yard work around your air conditioner, be sure to clean up any trimmings that could potentially blow into the equipment. If something becomes lodged in the AC, it could result in an expensive repair or replacement.
Along with these 3 tips you can perform on your own, regular maintenance of your air conditioner is crucial to keeping your equipment running smoothly all summer long. SMO Energy offers an annual tune up on your air conditioner for FREE when you purchase an air conditioner service agreement. Our NATE-Certified technicians will clean your air conditioner and make sure everything is running smoothly.
If you have had frequent repairs on your equipment or your air conditioner is more than 10 years old, replacing your air conditioner may be the most cost-effective option (the cost of a few repair bills could easily be a down payment on a new, more efficient system!). We are proud to offer free in-home consultations where one of our expert energy consultants will assess the current condition of your equipment and provide recommendations for a new system that will best fit the needs of you and your home.
Fill out the form below or call us at 888-222-3720 to schedule your free in-home consultation today.