Commercial Heating Oil Delivery

The heating oil you use to fuel your business is often the last thing you think about until your heating bill arrives. With our flexible payment plans and customizable delivery programs, SMO Energy can help you save money on your heating oil and make those energy bills less scary.
SMO Energy offers fast, reliable heating oil delivery across Calvert, St. Mary's, Charles, Prince George's, Montgomery, Anne Arundel, Howard, and Frederick counties. You can expect all of these benefits when using SMO heating oil: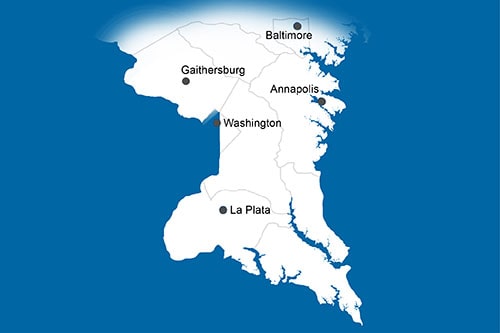 Benefits of SMO Commercial Fuel Delivery in Maryland


Efficient and Effective Delivery:

We have a large and expansive fleet of delivery trucks to ensure you always get your fuel when you need it.

Same Day/Next Day Delivery*:

When you call or place a fuel order online, we can deliver your fuel the next day or even that same day.

Transparent Pricing: With SMO,

what you see is what you get. We have an all-inclusive price per gallon with no hidden fees or charges.

Customizable Delivery Programs:

We have several delivery program options to fit your fuel usage and budget. Our commercial fuel experts will help you decide if automatic, scheduled, or will call delivery is the best fit for your business.

Flexible Payment Plans:

Every business runs differently. We provide flexible payment options to best fit your budget needs.

Dedicated Customer Support:

As a commercial client of SMO, you have your own designated customer support representative to help you with any questions or commercial fuel needs. We have someone available to take your call 24/7/365 and are here for you whenever you need us.

Online Access:

We have custom-designed an online portal specifically to meet the needs of our commercial clients. This portal allows you to access all of your account information and schedule deliveries at any time.
Along with the benefits of working with SMO, there are many benefits of using commercial oil to heat your business. Oil heat is much cleaner today than in years past and has become more efficient. It is also safer than many fuels and is non-explosive, even though it burns hotter than most (which leads to producing more heat).
Never Run Out of Heating Oil with Our Automatic Delivery Program
Stop worrying about how much heating oil you have in your tank and sign up for our automatic delivery program. With this program, we will monitor your tank for you and deliver your commercial heating oil as you need it, ensuring that you never run out.
*The safety of our employees and customers is our number one priority. Same Day/Next Day delivery cannot be guaranteed during severe weather when road conditions may be unsafe.