Replacing Your Boiler With SMO Energy
Boiler home heating systems are one of the most popular types of home heating systems in America. If you depend on a boiler for heat, it is important to make sure it is working as efficiently as possible at all times, both for the comfort and safety of your family and for keeping your energy costs down.
If your boiler needs to be replaced or if you'd like to change your current heating system to a boiler, SMO Energy can help. With over 90 years of providing heating and cooling services in the Southern Maryland area, we have become experts at helping you choose the right boiler for your home.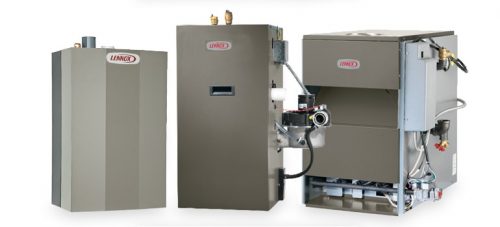 Boiler Services We Provide:
Boiler Installations
Boiler Repair
Boiler Maintenance
How to Know If You Need a New Boiler
The first sign you need a boiler replacement is you are not getting enough heat circulating through your home. As opposed to furnaces, which use heated air delivered through ducts to heat your home, boilers work by heating up water and sending that water through pipes and radiators all throughout your home. When the boiler is on, you should have plenty of warmth, even in the winter. If you do not, you may have a problem.
You don't want to wait until the middle of winter to discover that you need a new boiler. If your boiler is over ten years old, you notice that your boiler is excessively loud or if it seems to require frequent repair, you should strongly consider replacement. Older boilers are much less energy efficient than newer models, and even if your boiler lasts a few more years, you will probably be paying much more in energy bills than you need to.
Contact SMO Energy for Boiler Replacement or New Boiler Installation in Maryland
Once you have decided that you need boiler service in Anne Arundel County, Prince George's County, St. Mary's County, Charles County, Calvert County, or the surrounding areas in Southern Maryland, it is time to call SMO Energy. We do it all — from helping you choose the right boiler for your home and performing repairs or preventative maintenance to replacing your existing boiler with a brand-new one. We have over 90 years of experience, and our NATE-certified, highly-trained, licensed technicians know all there is to know about boilers.
When you contact SMO Energy, the first thing we will do is set up a complimentary in-home energy consultation. We will assess your current heating system and heating service needs and present you with a fair and accurate assessment. We are a family-owned, locally operated business that prides ourselves on client satisfaction.
We offer 0% financing or low monthly payment options for those who qualify on boiler equipment, so you do not have to let price prevent you from getting the heating system you need. Your family's safety and comfort are too important to wait, so please contact us for your free energy consultation today.