Propane is an amazing fuel source for home heating and appliances. It's safe, efficient, environmentally-friendly and cost-effective. Unfortunately, many people pass up on the opportunity to use this fuel source because of how it's stored: in tanks.
The tanks are installed outside of your home. Many homeowners consider them unsightly, but they really only get that way if not properly cared for. Well-maintained tanks can last a long time and will not mar your landscape.
If you want to go a step further, here are five ways to conceal your propane tank:

Bury It
Many homeowners install their propane tanks underground. This is a great way to use propane, but also free up space in your yard. If you're interested, check with your propane company to first see if your property is suitable for an underground installation.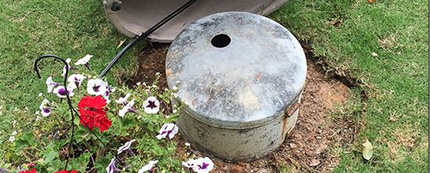 Flower Bed
Whether you bury the tank or keep it above ground, you can use the area as a flower bed. When planting, stick to flowers or other plants with small roots. Be sure to also leave some space open so the tank is accessible for filling and maintenance.
Just keep in mind that if your tank is buried and the body of the tank needs to be serviced, the ground, and the flower bed, will be dug up.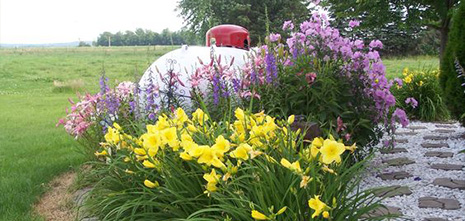 Shrubbery
This tip and the next are probably the most common, mainly because they're the simplest. You can plant dense shrubs and bushes around the tank. Typically, juniper and photinia bushes are used, as they grow to about six feet tall and provide an excellent facade for your tank. You may be able to use smaller plants based on the size of your tank, but make sure to research the breeds before planting.
When planting, there are two rules to follow. First, like the flower bed, make sure that you are able to access the tank easily. You don't want to take down and replant a shrub every time your tank needs maintenance.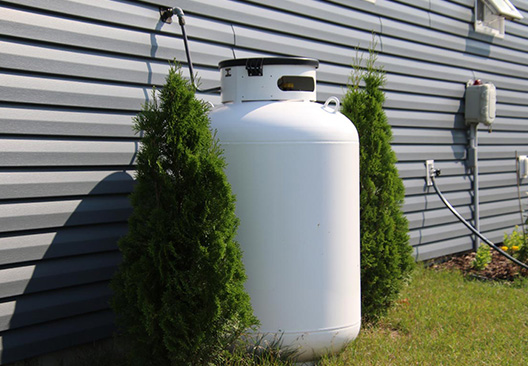 Fencing
Fencing is another common option, mainly because they are relatively inexpensive and are easy to install. Pick whichever type of fence you like and follow the same guidelines as the plants — a five-foot buffer zone and an access door. Fences are preferred to other enclosures, as they allow for better ventilation.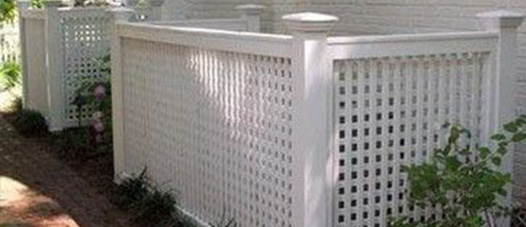 Rock Cover
No, do not pile rocks up to cover your propane tanks. Rock covers go over propane tanks and are designed to look like boulders. These are typically the most expensive option, but for good reason: they are the only ones that offer year-round protection. Most of these covers come with built-in rain and snow guards, which help stop rust and decay of your tank, extending its longevity.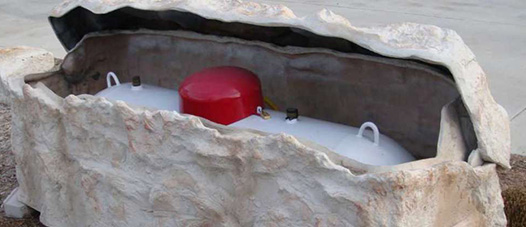 With all of these tips, we highly recommend talking to one of our propane professionals before installing any of these concealment ideas. Our propane professionals can help you make sure you are still meeting all propane safety regulations, and that your tank is still easily accessible for deliveries and maintenance.
Switching to propane is a smart decision for you and your family. Of course, always check with a professional company, like SMO Energy, regarding the placement of a propane tank to ensure it complies with all applicable regulations where you live. Contact us today to speak with one of our expert propane specialists and to schedule a free consultation.
Last Updated on May 28, 2020 by Webpage