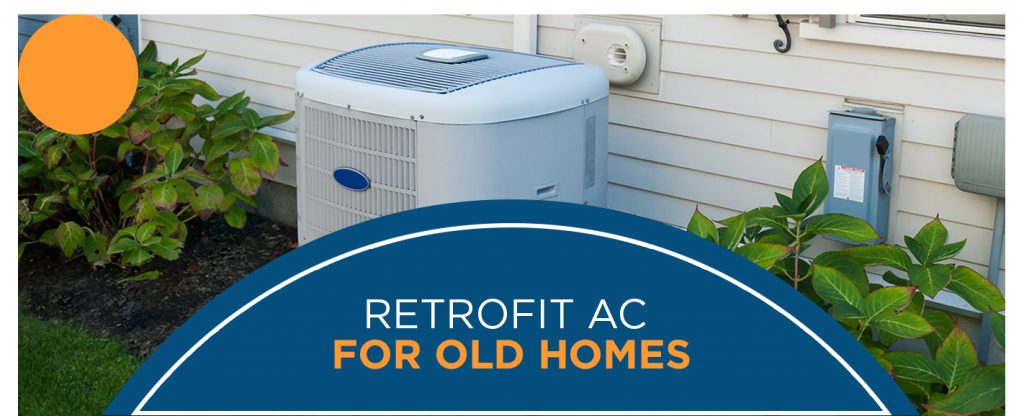 Older homes are often difficult to retrofit with heating and cooling systems because of the way such properties were constructed. While homes built in the past century mostly use balloon framing, historic homes usually consist of post and beam construction. Consequently, it can be difficult to add insulation or install ductwork in historic properties.
Historic homes were built in an era that predated electricity and the development of modern-day HVAC systems. However, such homes were typically designed to resist harsh temperatures. For example, homes built in the 18th and 19th centuries often featured a fireplace at the center of the home, as this would facilitate the even dispersal of heat through all the living quarters.
In the years that predated modern insulation, electricity and HVAC systems, people simply modified they were wearing for hot and cold weather. Homes in those days were constructed without the vapor barriers that exist in contemporary architecture. In fact, the passage of air and moisture between walls was viewed as an acceptable fact of life among homeowners in the 1700s and 1800s.
Because moisture barriers are lacking in older homes, insulation can easily develop mold and even rot if installed into the wall cavities of a historic property.
The methods used to heat, cool and ventilate historic homes evolved over several centuries. In Colonial America, wood-burning or coal-burning fireplaces were the central heating unit for homes. The late 1800s saw the arrival of hot-air furnaces, which were initially installed with floor grates and subsequently with ducted systems.
The 1950s heralded the arrival of air conditioning, which made it possible to achieve desirable indoor temperatures. Since then, homes have been designed to incorporate the ductwork necessary for HVAC systems, where each room contains a vent that connects to a centralized heating/cooling unit.
Retrofitting the Rose Hill Manor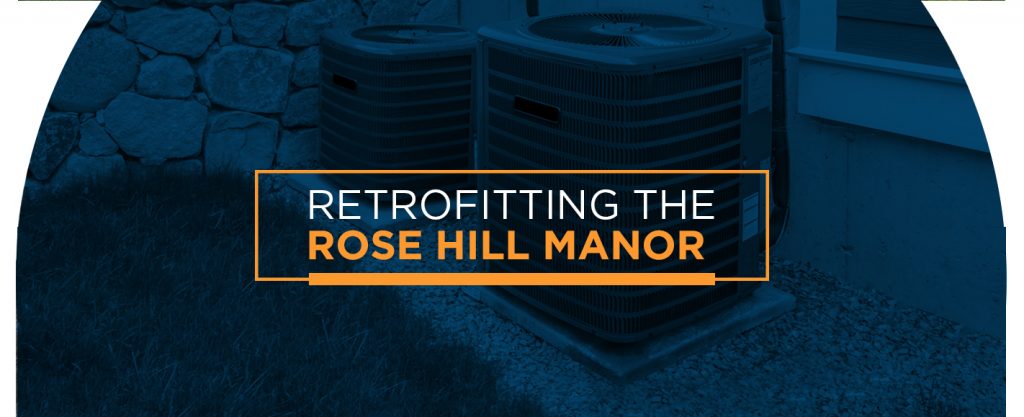 Due to the architectural differences between newer and classic homes, HVAC systems are difficult to retrofit in houses built before the development of such technology. In the eastern half of the U.S., many houses constructed in the Colonial Era still stand today. For present-day occupants of these homes, the challenge is to find a way to install modern AC systems without damaging the plaster walls and carvings that give such homes their unique character. Only in recent years has heat-pump technology addressed the problem with applicable retrofitting options.
A perfect example of historic home AC retrofitting occurred in Port Tobacco's Rose Hill Manor, which was built in 1773. It was initially occupied by Dr. Gustavus Richard Brown, who served as physician to the nation's first president, George Washington. The home's current owner, Tom Jenkins, needed to retrofit the interior with a new heating/cooling system, but without causing any damage in the process.
Jenkins' task was problematic at first because 18th century homes are hard to AC retrofit without cracking or chipping interior details, particularly the hand-formed moldings that are unique to houses from that era.
Thankfully, Jenkins had already managed to retrofit another old property, Cedar Hill Farm in Prince Frederick, MD. In that case, the solution was provided by SMO Energy, which fitted the historic farm with a heat pump that regulated the interior temperature without compromise to the property's structural integrity.
For the Rose Hill Manor project, Jenkins turned once again to SMO Energy, which offers an ideal retrofitting option in the form of the hydronic air-to-water heat pump developed by SpacePak Corporation. What sets this system apart from competing options is its use of water as a heating/cooling agent. The pump is also easier to install in older properties because it uses thin piping instead of thick ducting.
The hydronic system is equipped with self-contained pumps that modify water to the desired temperature and send it into a tank. From there, the water is pumped into different units throughout the house, each with their own thermostats for personalized temperature adjustments. Therefore, bedrooms, dining and living areas can each be set to different temperatures, depending on the comfort level of the individual household member.
With its installation of the Spacepak hydronic system, SMO Energy brought the 18th century home up-to-date and rendered the house suitable for the living standards of a 21st-century homeowner.
The Hydronic Heating and Cooling System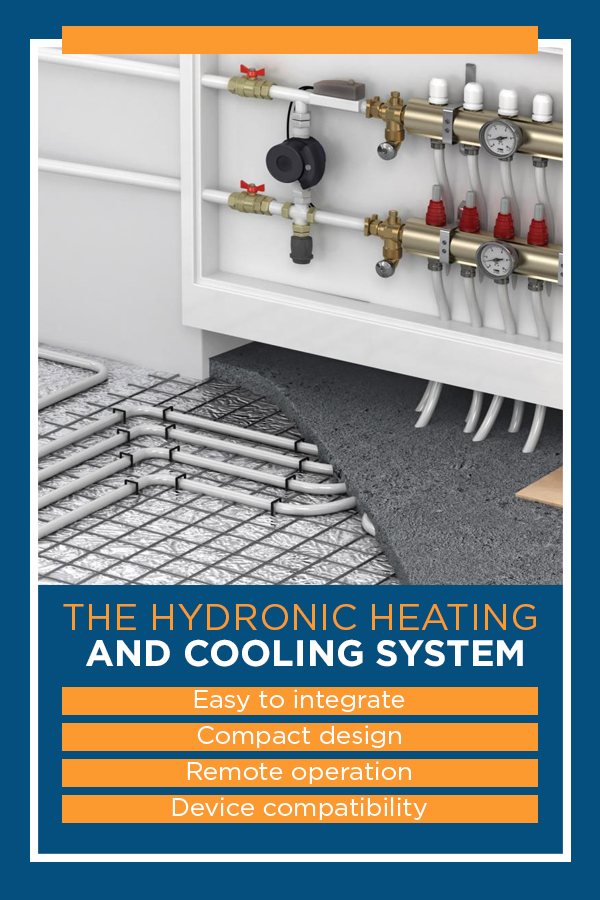 For older homes, one of the best options for AC retrofitting is the hydronic system, which utilizes an air-to-water heat pump to generate and disperse heat throughout an interior. Hydronic systems are an eco-friendly alternative to forced-air systems, which rely on fossil fuels for energy. While most hydronic systems only work as heat sources, some of the newer systems on the market can also provide cooling, thus replacing the conventional HVAC system. Some of the key benefits include:
Easy to integrate: Heat pumps can be installed in older houses to work in combination with pre-existing heating/cooling systems. If you are in the process of a home remodel or renovation, a heat pump could be installed for the newer portion of your property. Alternately, you could have one or more pumps used to heat and cool the entire house.
Compact design: Heat pumps feature a compact and non-intrusive design that makes them ideal for small and narrow quarters. Depending on the layout of your home and your own personal preferences, you could have a heat pump installed in your basement, attic, garage, laundry room or even in a spot outside, such as under your front or back deck.
Remote operation: While conventional systems must be placed in close proximity to a person's living area, hydronic systems can be situated further away. If you own a large property, you might opt to have your hydronic unit mounted and situated beside your fence or at some other distance from your house.
Device compatibility: Hydronic pumps can be used in combination with air handlers and other system products. If you are concerned about the presence of moisture in your interior air, you could have your system installed with supplemental devices that can absorb water from the air and prevent it from saturating your walls.
Energy conserving: Due to the hydronic pump's use of water as the means of heat, the system necessitates less overall use of energy. Moreover, no refrigerant is required inside the home for the system to work for cooling purposes. Both of these qualities make hydronic pumps superior to other heating/cooling systems in terms of performance, safety and eco-friendliness.
Customizable: Hydronic systems can be customized to the needs of the individual homeowner, regardless of the type of fuel used in a given community. If you need the system to target certain rooms or floors more than others, these specifications can be granted when you speak with the installation team that comes to your property.
The secret to the hydronic pump is its ability to turn cold air into warm air. Even when the temperatures are freezing, the air still contains ambient heat. The pump extracts that heat and transfers it into your home. Effectively, hydraulic pumps harness the energy that exists within the natural air.
The hydronic pump's use of cold, ambient air for heat energy stands in contrast to the workings of other heating systems, which rely on gas or oil to generate heat. In doing so, the hydronic pump takes uncomfortably cold temperatures and puts them to good use for the comfort of a home's occupants, with a process far more efficient than other means of heat generation.
During warmer months, some hydronic pumps are even capable of performing the reverse function — heat is extracted from the inside air and transferred to the outside, leaving your interior cooler in the process.
Hydronic Pump Installation
The installation of a hydronic pump involves little, if any, outdoor excavation work. Since the units are compact, a hydronic pump will generally fit into any pre-existing space, inside or outside. Thanks to the minimal amp requirements of most hydronic pumps, any old power source will usually suffice. Hydronic pumps use relatively large coils, and this contributes to the efficiency of such systems.
For homeowners, hydronic pumps offer higher degrees of user control than competing systems. Once the pump is installed, you can adjust its airflow, water flow and temperature settings to your own personal satisfaction. The system is also equipped with a self-diagnostic microprocessor, which allows for smooth operation and minimal maintenance. The installation costs for a hydronic pump are considerably low by comparison to competing systems.
Hydronic pumps have managed to provide optimal heating and cooling functions in some of the most ill-adaptable locations for such technology. For example, the First Presbyterian Church in Lancaster, PA found itself in a bind when space and street restrictions made it difficult to remove and replace a pair of 50-ton chillers. Rather than reroute traffic and utilize a crane for the task, technicians carried 21 hydronic pumps via elevator to the roof of the church.
The zoning options of the hydronic systems also make it possible for various areas of a home to have different temperatures depending on a person's preference or on whether or not the room is occupied. As such, the air-to-water heat pump proved to be the ideal solution for a residential home sponsored by Habitat for Humanity in Rutland, VT.
Technicians installed a hydronic system into the two-story home complete with tubing. On the first floor, the tubing was placed inside of concrete. On the second floor, the tubing was placed inside of a baseboard. This allowed for separate temperature control on each floor. Therefore, individual household members can adjust the heat according to the needs of a given room.
Historic Home AC Retrofitting by SMO Energy
Southern Maryland has many historic properties. As one of North America's earliest settlements, the state features numerous homes that date back to the Colonial Era. Over the centuries, these homes have been preserved for ensuing generations of occupants. To maintain the integrity of such homes, all restoration work must be performed with no change to the exterior or interior details.
Today, owners of historic homes want the same comforts as all homeowners, including modernized heating and cooling systems. In a historic home, AC retrofits and installations are hard to achieve without a compatible system for old-fashioned interiors. Moreover, a modern heating option like the Spacepak hydronic system must be installed by capable technicians with a proven track record for retrofitting success.
At SMO Energy, our technicians have all passed the certification program of North American Technician Excellence (NATE), which administers strict, closed-book tests on all facets of HVAC work. Additionally, our technicians undergo more than 2,700 hours of training on an annual basis. This ensures everyone on our team has a thorough and up-to-date knowledge of how to work with hydronic pumps, boilers, heaters, generators, air conditioners, heating oil and propane.
Our technicians will answer all questions about your hydronic system in complete detail during the installation process. At SMO Energy, our team makes a commitment of satisfaction to each one of our customers. We ensure each homeowner has a full understanding of the makings and the workings of the hydronic system.
Once the installation of your hydronic pump is complete, you can call our helpful team at any time if you have any further questions about the system. We will gladly come to your home to perform maintenance work when necessary as well. If problems ever arise with the heating functions of your hydronic pump, we can even send our technicians out for emergency service, day or night.
New Heat Pumps in Older Homes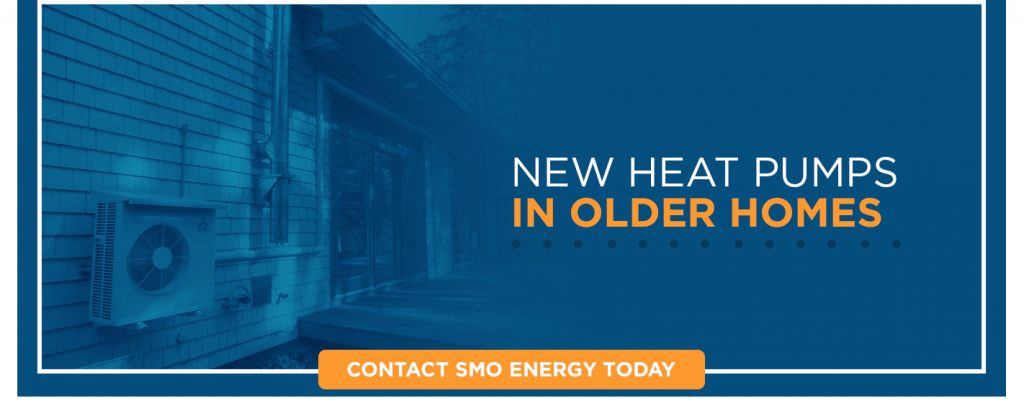 Historic homes are among the landmarks that connect modern-day America to its storied past. Up and down the East Coast, homes from the 18th and 19th centuries remind people of how early Americans lived their lives. The reason these homes have lasted for so long is that they have stood the test of time from an architectural standpoint. Aside from their beauty and timeless appeal, these homes were built with structural foundations that have weathered the ages.
Despite all the strengths of historical homes, today's homebuyers often need to make updates upon move-in to live comfortably in them. One of the most important updates you can make to a vintage home is to retrofit it with a modern heating and cooling system.
An AC unit for a historic home will generally require small tubing that will not interfere with the interior walls, trimmings and ornate details. However, retrofit AC work should always be performed by professionals with extensive experience in retrofitting projects. The technicians here at SMO Energy have mastered the art of AC installation for old homes, having retrofitted properties like the Rose Hill Manor with innovative heating/cooling systems such as the Spacepak air-to-water pump.
The SMO Energy team performs AC installations in old homes with utmost care for the structural details that make such historic properties unique. Contact SMO Energy today to learn more about how our retrofitting technicians can modernize your old home in all of the right ways.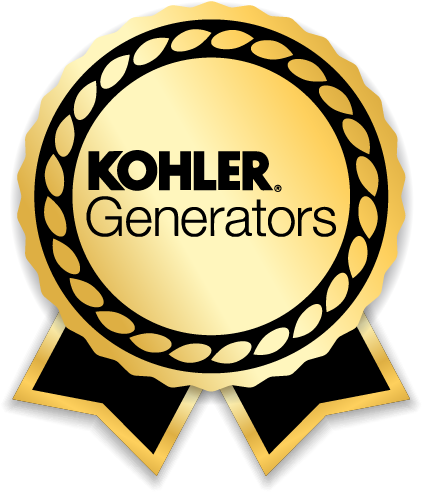 Recognized as a Gold Sales & Service dealership by Kohler, SMO Energy delivers outstanding customer service with highly trained service technicians and is certified to install and service Kohler standby generators in Annapolis, Prince George's County, and Southern Maryland.
We provide complete services including installation, gas piping, and fuel delivery. Kohler standby generators provide the ultimate in durability, reliability, and performance. Each Kohler generator offers an unmatched five years/2000-hour warranty to protect you with years of dependable service.