Fireplace Installation, Maintenance & Repairs
SMO Energy installs natural gas and propane fireplaces for homes throughout Maryland.
We install quality gas fireplaces from Mendota in Annapolis, Bowie, Waldorf, La Plata, Leonardtown, and surrounding areas to add the convenience, comfort, and ambience of a gas fireplace to your home.
SMO Energy provides the following fireplace and gas services:

Convert and Replace Wood Burning Fireplaces with Gas Fireplaces
Replace and Install Gas Fireplace Inserts and Logs
Perform Annual Maintenance on Gas Fireplaces
Provide Propane Gas Installation and Deliveries
Annual Fireplace Service Agreements
Why Go Gas?
Who doesn't love snuggling up by the fireplace? With a gas fireplace, you can enjoy all the comfort of a fire without the worry of cleaning messy ash, accumulation of creosote and soot in your chimney, and having to chop and keep wood on hand.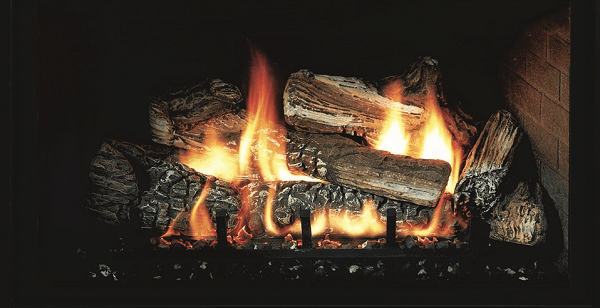 Consider the benefits of switching to a gas fireplace:
Consistent and comfortable heat
Easy to use
Low maintenance
Efficient heating
Improved indoor air quality
Smaller Number of Safety Hazards
Whether you're looking to replace your wood-burning fireplace with a gas-burning one or install a gas fireplace, you can trust our team to develop an effective plan that considers your wants, needs and more.
Click to get your FREE gas fireplace installation consultation today
Or give us a call at 888-222-3720 to schedule your FREE gas fireplace installation consultation with our experts today.
Gas Fireplace Installation Services
At SMO Energy, we handle all aspects of your gas fireplace installation. We take on the responsibility to pull the required permits, schedule the proper inspections, and make sure everything is installed according to your local codes and regulations. We take the necessary steps to ensure your fireplace is installed safely and correctly by SMO Energy employees, and never an outside contractor.
Our experienced team also works with you from the beginning. Through our free gas fireplace installation consultations, we learn about your wants and needs as well as your home's layout and space for a fireplace. Using those details, we recommend the best one for your home — with 0% financing available for well-qualified clients. And when we install your gas fireplace, you can trust we'll leave your home spotless.
Gas Fireplace Repair Services
No matter the time of day or day of the week, you can trust our knowledgeable technicians are on-hand to assist. We offer emergency service 24/7, making us not only your installation company but also your gas fireplace repair company.
Our technicians, who are certified by the North American Technician Excellence (NATE) program, will arrive at your home fast to repair your gas fireplace. We also understand how essential your fireplace is to your home — especially during the winter months — which is why our technicians fix it the first time. They'll also answer all your questions, plus deliver the professional, courteous and clean service you expect from SMO Energy.
Fireplace Maintenance Services
Annual gas fireplace maintenance is essential. Our service checkups for your gas fireplace ensure it's operating at its best through a thorough inspection and cleaning by our NATE-certified technicians. Our exams are also a chance to catch any issues before they become expensive problems.
We understand how busy life is and how easy it is to forget about your gas fireplace's maintenance, which is why we offer convenient Service Agreements. These agreements provide you with year-round protection. They include emergency coverage and a free tune-up each year.
Like our other services, our Service Agreements have zero hidden fees or charges — just one transparent price.
Why Annual Gas Fireplace Maintenance Is Essential
Over our more than nine decades of serving the Southern Maryland community, our technicians have seen firsthand the impact of skipping — or forgetting — your annual gas fireplace's maintenance. Having your gas fireplace serviced each year provides several benefits, including:
Protects your home. While gas fireplaces are cleaner than wood-burning ones, they can still pose a safety risk. That's why our technicians inspect and repair your gas fireplace's logs, if needed, and clean any residue from your fireplace and its glass doors.
Limits cost of repairs. Regular maintenance is one of the best ways to catch problems early. As a family-owned business with roots in the area, the last thing our family wants is yours paying for extensive gas fireplace repairs that were otherwise preventable. That's why our Service Agreements include a free gas fireplace inspection.
Ensures fireplace's performance. Debris, dirt and even reduced airflow can all cause your home's heating system to work harder and consume more fuel. An annual checkup ensures your fireplace is ready to perform and save you money at the flick of a switch.
Get Your Installation or Maintenance Quote Today
Why SMO Energy for Your Gas Fireplace Installation?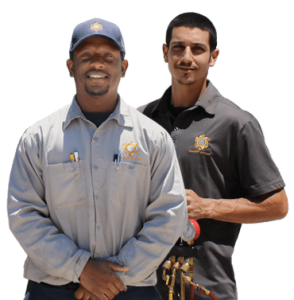 We are a family-owned, full-service heating and cooling provider, locally operated in Southern Maryland. In 1926, we opened our doors with one goal in mind, to provide outstanding customer service. Over 90 years later, the company's founding principle of customer centricity is a continued hallmark that can be observed in years and decades of continued service and repeat customers. Trust SMO Energy to be your fireplace replacement company.

Anne Arundel County
Calvert County
Charles County
Prince George's County
St. Mary's County