In a past article, we discussed five pitfalls to avoid when shopping for a new furnace. We emphasized the importance of replacing your furnace before any problems develop, considering a full system replacement and choosing the right installer for the project.
While the process of installing a new furnace may seem overwhelming at first, it can be simplified into five straightforward steps: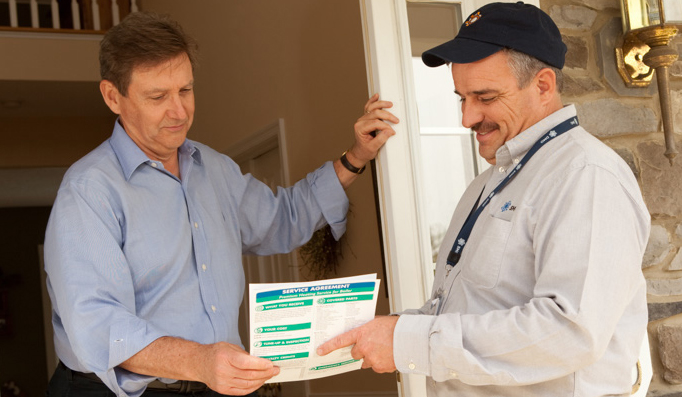 1. Find an installer you can trust
Finding a reputable installer is arguably the most important step of the process. Remember that the company you choose will not only perform the installation, but will also be the one you turn to when you need maintenance or repair service for your furnace. Choose a company that has been in business for a long time so that you know they are reputable. Make sure they are licensed, bonded and insured. Also check if the company uses their own trained installation crews to install new equipment, rather than using outside contractors.
2. Schedule an inspection of your home by a certified technician
Once you have narrowed down your list to three or so potential installers, you want to have a representative from the various companies visit your home. Make sure to go with an installer who takes the time to understand your needs and answers any questions. It's useful to see pictures of actual installations, as well as get more information about the availability of furnaces and how long it will take to install.
3. Check references
It's a warning signal if a company is not willing to give you references from past customers. Most reputable companies will have customer lists available of people who are willing to speak about their experience.
4. Make sure the proposal meets your needs, including your budget
In addition to selecting the right installer, you want to be sure that their proposal meets your needs and is within your budget. The advantage of choosing a larger installer is that they often offer several financing options. Installers normally have financing available through their manufacturers. Keep in mind that it's possible to change the proposal over time as your needs may evolve.
5. Sign an agreement with the installer you have chosen
The final step of buying a new furnace is signing a formal agreement with your installer. The proposal should include model numbers, along with a comprehensive list of the work to be completed. Warranty terms and final cost estimates should also be part of the agreement. The installer will also offer you several options of brands, and present recommendations based on your particular situation.
While none of these steps is difficult on their own, it is important that you take each one. Through following these steps and selecting the right dealer, you help yourself both now and in the future with a furnace that meets your needs and budget.
At SMO Energy we are committed to providing you with the best in home heating and cooling solutions. SMO offers free in-home consultations with an energy consultant, free estimates, great financing options for qualifying clients, and plenty of special offers. Our certified oil furnace technicians can install the right system for your needs.
You can reach our Client Care Center at 1-888-222-3720. We are available 7 a.m. to 7 p.m., Monday through Friday. We also offer 24/7 emergency service.