"Quality first" isn't just an expression, it's how you beat the heat and get your money's worth this summer.
Nothing brings out the summertime blues like heating, ventilation and air conditioning (HVAC) problems, and your frustration is bound to grow along with costs if you work with a technician who has not had the proper training and testing.
When weighing your HVAC equipment and installation options, there's no shortage of factors to consider, from selection and cost to services offered. Unfortunately, homeowners all too often overlook one essential element: technician certification.
Choose NATE-certified Technicians
SMO Energy technicians are all NATE-certified, undergoing 2,700 hours of ongoing training every year.
NATE, or North American Technician Excellence, is the largest non-profit certification organization for HVAC technicians in the United States. Unlike other HVAC training certification programs, NATE features a closed-book examination, testing working knowledge of all HVAC equipment. This makes it the industry gold standard and ensures those boasting NATE certifications have truly earned their stripes.
When it comes to your home comfort, SMO knows quality matters. That's why we invest in an in-house HVAC training facility, employ a full-time technician trainer and utilize NATE certification to continually ensure our technicians are working at the best of their abilities.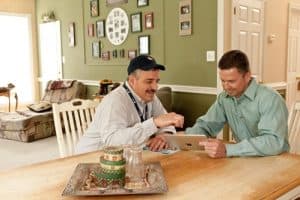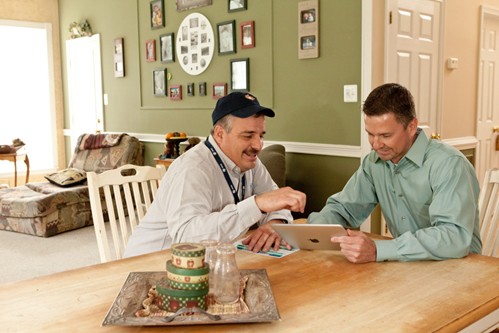 "NATE-certified technicians earn higher-than-average salaries, are considered more valuable to their employers, and are preferred among customers," Briggs said.NATE Director of Marketing and Business Development Valerie Briggs told Air Conditioning, Heating & Refrigeration News that over 34,000 HVAC and refrigeration professionals are certified by NATE, translating to an average of about 13 percent of the workforce. You owe it to yourself to work with a company that puts quality first and proves it through NATE certification.
This is supported by a study that found when compared to non-certified technicians from the same company, NATE-certified technicians:
Are more experienced.
Generate fewer callbacks from customers.
Are responsible for fewer warranty expenses.
Meanwhile, according to Refrigeration School, Inc., which provides HVAC and refrigeration training, survey results indicated 76 percent of potential customers who are aware of NATE certification prefer technicians to have this credential.
When you consider that NATE certification means industry experience and expertise, it's easy to see why.
Certified Excellence at SMO
SMO Energy's commitment to quality doesn't end with NATE certification.
Technicians are on call 24 hours a day, seven days a week to assist with emergency services to get your equipment fixed quickly. Additionally, our technicians provide routine HVAC service and maintenance, following a comprehensive checklist that covers inspection, cleaning, servicing and testing of your equipment. This way you can ensure your heating and cooling system is in tip-top shape year-round, saving you money on equipment replacement and energy consumption thanks to operational efficiency.
If equipment replacement is absolutely necessary, you can rest easy knowing an SMO Energy consultant will visit your home to help you select the right equipment for your needs, home size, and budget.
Quality first means putting customers first, and that's what SMO Energy has been doing since 1926.