[col size="8″]
AC Equipment Tune Up
Having your equipment tuned up annually can help you avoid costly repairs by addressing issues before they become major problems.
During your annual maintenance, our technicians will identify and inform you of any HVAC issues before they escalate. Minor HVAC issues that are left unresolved and undetected could cause more damage to the equipment leading to costlier repair bills in the future.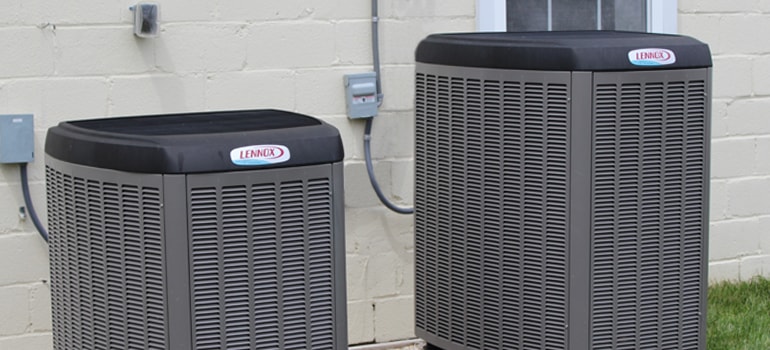 Benefits of Regular HVAC Equipment Tune-Up include:
[wow_list style="check"]
Ensuring your unit is receiving proper airflow. Restricted airflow places an unnecessary strain on your furnace, leading to increased repairs and a shortened lifespan.
Increasing efficiency and saving on utility bills. Proper equipment cleaning keeps your equipment running at optimum efficiency and help you save on utility bills.
Maintaining safety of your equipment. Proper cleaning will protect against contamination as a result of fuel burning, combustion keeping your home safe from fire hazards.
Catching costly repairs before they happen. During your tune up, our NATE certified technicians will perform inspections to catch any issues that might result in costly repairs if left untreated.
[/wow_list]
Receive a Tune Up + Protection with a Service Agreement from SMO
Protect your HVAC equipment all year long with a service agreement. This annual protection plan ensures that you are covered in the event of any emergency and includes a free annual tune up. This annual coverage can save you, even more money against costly repairs and equipment failure that occur with the aging of HVAC equipment. Making the small investment today with our service agreements will save you money on energy and repair costs in the long run. Submit a form today to get started. [/col]
[col size="4″][wow_block]
[wow_textmedium type="bounceIn" after="0s" duration="1s"]Schedule HVAC Tune Up or Maintenance Service[/wow_textmedium]
[/wow_block][/col]